Leadership Team
Nicolas Polham
Managing Partner
Nic leads EMC internal strategy development. He began his career in financial management at Nestle and British American Tobacco, and then moved to consulting (EMC, World Bank) and private equity (EMIA). Passionate about entrepreneurship, he's provided investment advisory to over 50 SMEs, and co-founded the Cambodia Investment Club (CIC) in 2013, which he served as a Board Member until 2015. He holds MBA from Charles Sturt University.
David Totten
Managing Director
David manages EMC and led strategic consulting projects including in agriculture, SME, access to finance, energy and water systems. He arrived in Cambodia in 2008 to work in rural development and after two years joined EMC. During the previous 15 years, he worked with global corporates and start-ups in software development / telecom in Germany, Russia, Central Asia, Greece and UK before arriving in Cambodia. He holds business degrees from Germany and the UK.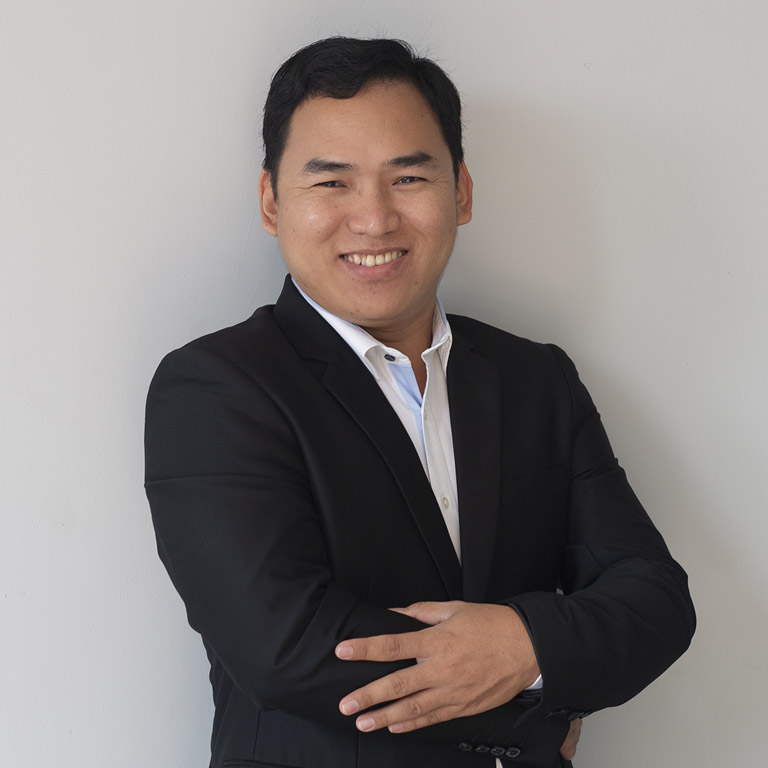 KIM San
Finance Manager
San manages all aspects of EMC finance, accounting and commercial operations across all offices and has over 15 years' experience. Immediately prior to joining EMC, San worked in financial consulting and earlier as finance manager for a Japanese export manufacturer. He started his finance career in the development sector and graduated from Maharishi Vedic and Norton universities.
Matt van Roosmalen
Consulting Director
Matt oversees all consulting projects across private and development sectors. Clients include multinational and domestic corporates and major development partners. He is closely involved in the business community via board positions and personal advisory with business associations and startup companies. Matt holds master's qualifications in information science, business administration, international law and development economics.
CHIEK Chansamphors ('Sam')
Corporate & SME Business Advisory Director
Sam leads investment and strategic advisory work with SME and corporates. Prior to rejoining EMC, he was Chief Investment Officer at one of Cambodia's major conglomerates, where he led a team exploring new ventures in Cambodia and abroad. He's served on the board of social entreprises and a leading Japanese life insurance firm in Cambodia. Sam holds a MSc in Development Economics from Japan.
William Murray
Consulting Director, Lao PDR
William leads all consulting and business development for EMC in Lao PDR, where he has lived for over 15 years. He has 20 years' experience in Asia and globally, focusing on green finance, impact investment, private sector development and strategy for USAID, SNV, World Wildlife Fund and others. Prior to that, he worked for 15 years as an investment banker in the USA including Merrill Lynch and was National Director for AIG.
HOUR Thany
Organizational Development Manager
 Thany leads the development of EMC's systems and staff to ensure our sustainable growth. Prior to that, at EMC Thany led a variety of private and development sector projects. She was a mentor for Australia's Women in Leadership Programme and graduated two master's degrees in public policy and sustainable development (Michigan State, Carnegie Mellon), and recently completed a Fujitsu-JAIMS scholarship (Japan, Singapore, USA).
Lathtana Chanthala
Head of Office, Lao PDR
Lathtana manages our Lao PDR company and, as senior consultant, has led research projects in some of the country's most inaccessible regions. He comes from a background in public health and social research and holds a master's in Health and Social Sciences from Mahidol University, Thailand where he was a scholarship student. Immediately prior to joining EMC, Lathtana worked at World Education.
Xaybandith Rasphone
Advisor
Xaybandith co-founded EMC Laos in 2008. He is serving President of Lao Garment Association, Board Member of Lao National Chamber of Commerce and Industry (LNCCI) and is one of Lao PDR's leading tech entrepreneurs with successful startups in food delivery, ride hailing and others. Xaybandith holds a Ph.D. and M.Sc. in Computer Science from Canada.
Consulting Team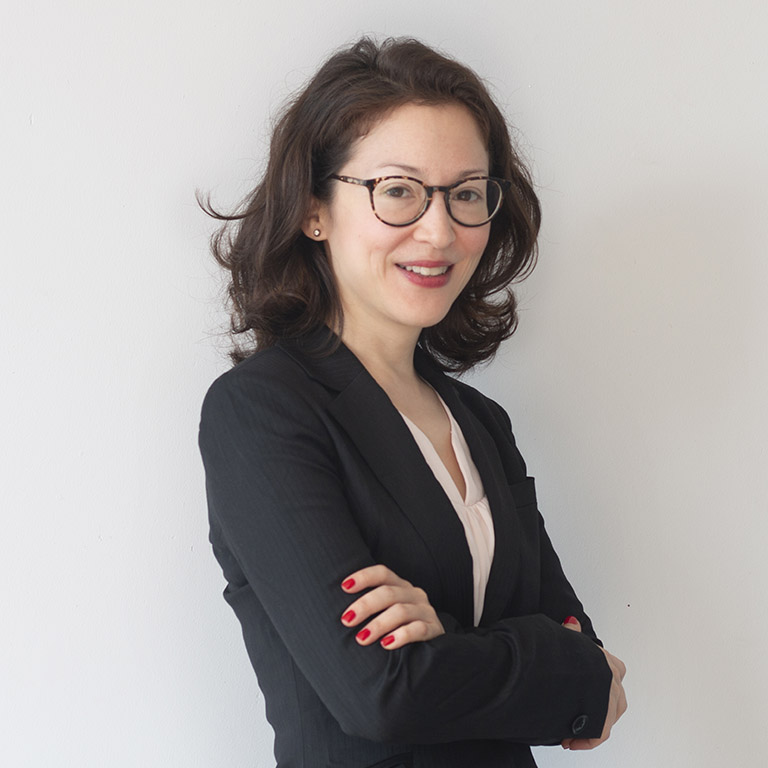 Naomi Reich
Senior Consultant
Naomi has a 9-year career in market research, based in Germany and working internationally. At EMC, she's supported research-based projects, and led consulting engagements, including in entrepreneurship, green financing and parametric weather insurance. She also mentors local entrepreneurs at a business incubator. Naomi has an MA in Sociology (Germany) and speaks Japanese.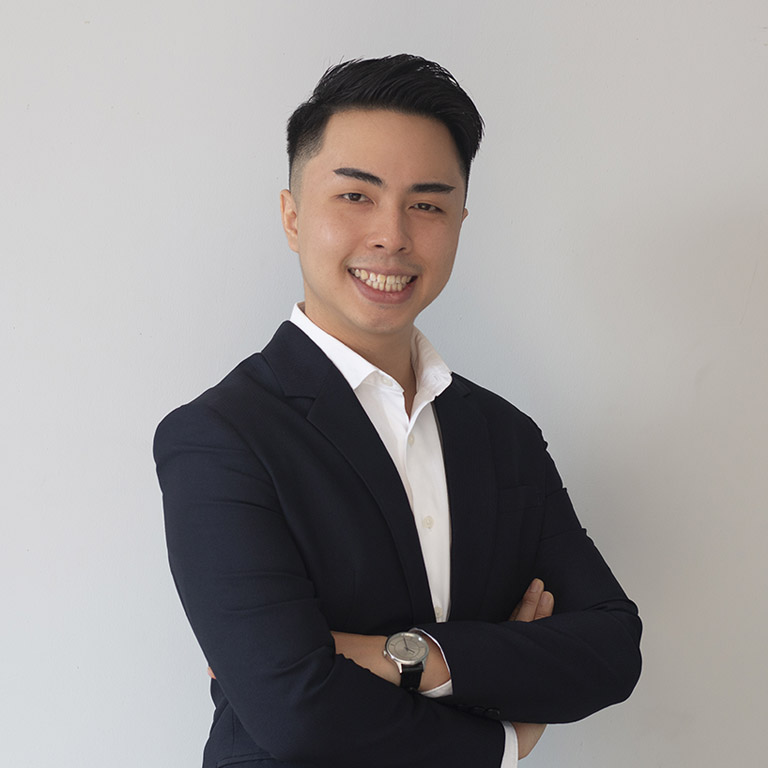 Wilson Soo
Senior Consultant
Wilson joined EMC from management consulting, based in Malaysia and working internationally. As an engineering graduate (Australia) he started his career in oil and gas services, working with clients such as Petronas, Shell and ExxonMobil. At EMC, he's worked with range of private sector clients from neighboring ASEAN countries. Wilson also speaks Bahasa Malaysian and Cantonese.
Kyle Taylor
Senior Consultant, Lao PDR
Kyle's research experience spans health, industrial relations, labour and international trade in both the private and public sectors, with leading think tanks and academic institutions, government departments, and the United Nations system. Kyle holds a Master of International Public Policy, and prior to joining EMC was policy officer at the McKell Institute in Australia.
Lisa Cheong
Senior Consultant
Lisa works primarily on EMC inclusive business projects. For 10 years Lisa led two NGOs active in anti-human trafficking and has held board and leadership positions with several social businesses, Women in Business and the Canadian Chamber of Commerce. Prior to  Cambodia she worked for 15 years in finance: mainly in investment banking, and also in corporate banking, consumer products and software sectors.
Tommy Boukhris
Senior Consultant
Tommy works on a variety of investment related private sector projects. He joined EMC following eight years at one of Cambodia's largest banking groups, where he held executive roles in strategy, financial institutions liaison and new venture development. Prior to that, Tommy worked in internal and external affairs for the Center for Consumer and External Affairs, State Government of Texas.
PHANG Sokpove
Consultant
Sokpove works primarily in investment advisory and strategy development for SME. Immediately prior to rejoining EMC she worked at a Japanese fund manager specializing in energy sector. Prior to that Sokpove worked for EMC, and also a Cambodia-based securities firm. She holds a master's degree in finance and banking.
Phoutavanh Sithammavanh ('Lee')
Consultant, Lao PDR
Lee has worked at EMC since 2009, having previously worked as Assistant General Manager at a Lao PDR savings union. He's undertaken a broad range of projects in social and business research projects, across trade, investment, sanitation, clean energy and nutrition. Lee holds a master's degree in the economics of development and planning from National University of Lao PDR.
BOUNG Bunmean
Consultant
Bunmean has worked on a range of sectors at EMC, including e-commerce, aquaculture, horticulture, and financial inclusion. Prior to EMC she worked for foreign and domestic blue-chip companies in project management, product development and market research, including in Singapore. She's a Fulbright Scholar and graduated with an MBA in Finance.
TAN Bunhourng
Consultant
Hourng has a keen interest in entrepreneurship, which she's applied to many projects at EMC with European, South East Asian investors and domestic organizations. She's been a successful participant in regional and global business plan competitions including the United States. Hourng earned her masters degree in Global Innovation Management at the National University of Management.
Associates
Michael Smiddy
Chief Economist
Michael worked with EMC since 2007 and has a 20-year career in economics, policy analysis, investment and consulting. Michael previously worked for the Australian Government advising on industrial policy and then as a Senior Equities Analyst advising fund managers on their portfolios. At EMC Michael has worked on a range of investment and economic policy projects.
NGETH Chou
Associate Consultant
Chou worked for EMC for 5 years, and also had a 10-year microfinance career primarily in product development and senior management. At EMC much of his work was in financial services, agriculture, green finance and foreign investment. He's was founding Chair of Solar Energy Association of Cambodia (SEAC) and since leaving EMC fulltime is a successful entrepreneur in finance and real-estate development.
Sean Power
Associate Economist
Sean joined EMC in January 2014 from a background in economics, public policy and business consulting. Sean originally worked as senior policy analyst for the Australian Government specializing in competition and industrial policy. During his 20-year career he also worked as Head of Product Marketing for a global fund manager, and as a financial journalist.
Felipe Berger
Associate Consultant
Felipe has 8 years' experience designing, planning, and implementing consulting and policy research projects for private and public sector clients. He worked at EMC for 5 years based in Cambodia and Lao PDR, and most recently as senior research manager at Black Box, Singapore. Felipe started his professional career in regulation and IP law in the pharma industry.
Aung 'Paul' Htay
Associate Consultant (Myanmar)
Paul previously worked at EMC, and before then the UN where he worked as National Coordinator on major integrated rural development projects. He founded the Youth Educational Endowment Fund, a non-profit scholarship foundation and Myanmar Digital Solutions, a non-profit providing ICT skills development. Paul graduated in Physics and Mathematics, on scholarship to the USA.